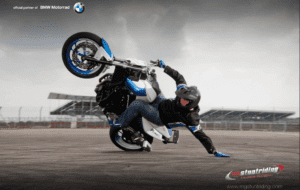 Do you want to be 1 of only 27 people in a chance to WIN A FREE WHEELIE SCHOOL?
BOOK YOUR SPACE in the last Wheelie School of the year 2019 and be in a chance to WIN a next Wheelie School for FREE!
LOCATION: MODELLO PARK, KILDARE
Mattie has already got over 100 people on one wheel and many of them have been already back mastering the skill of wheeling for a second time!
Read the amazing testimonials to find out why they loved the Wheelie School so much and why they already returned!
Master the skill and spend a one of a kind bikers day out!
If you book yourself between now and the 22nd September you will be in DRAW for a FREE WHEELIE SCHOOL on the last day of the  September School.