Description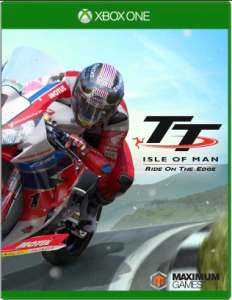 This is the game motorcycle racing fans and especially fan's of Road Racing have been waiting for!! Its amazing with a breathtaking sense of speed round the most famous and most challenging race circuit in the world, the Isle of Man TT Circuit is 37 3/4 mile long! Every detail of the TT Circuit has been created in amazing detail even down to lampposts, post boxes, walls, tree's and bumps in the road!
The current outright lap record stands at just over 133mph average for the 37 3/4 mile circuit which is hard to comprehend around twisty country roads and over a mountain! There are other tracks included as well to get to grips with and plenty of bikes and riders to choose from and an interesting and entertaining career mode but lets not kid ourselves as the TT Course is where this game is focused on and its amazing.
Its not easy but its not supposed to be, the handling of the bikes takes a bit of getting used to but who would bother if it was easy and wasn't a challenge, once you start feeling it and letting the bike flow and get used to the Circuits the payoff is huge and sense of accompliment immense!
I expect this to appeal to fans of any kind of racing game and not just hard core enthusiasts, its definetly worth checking out and its something very different to your normal run of the mill racing game and it give you a real appreciation of what the real riders go through while tackling the ultimate challenge of Rider and Machine !